---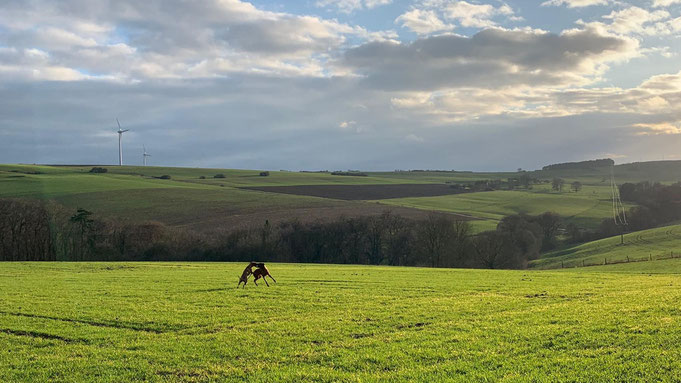 Janvāra rotaļas Luksemburgas laukos. 
---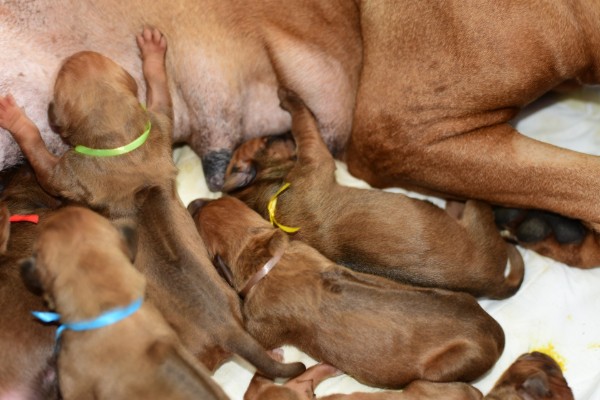 08.11 Kucēnu jaunumi! Of Rhodesian island audzētāvā Nīderlandē piedzimuši 8 veselīgi un ņipri kucēni. Garets jūtas lepns par saviem mazuļiem, mamma Hisani jūtas labi. 
---
01.08 Šodien mums ir priecīga diena! Veicām displāzijas pārbaudi Dīvai un saņēmām pašus labākos iespējamos rezultātus: HD-A/A, ED-0/0 un OCD-brīva. Juhuu! 
---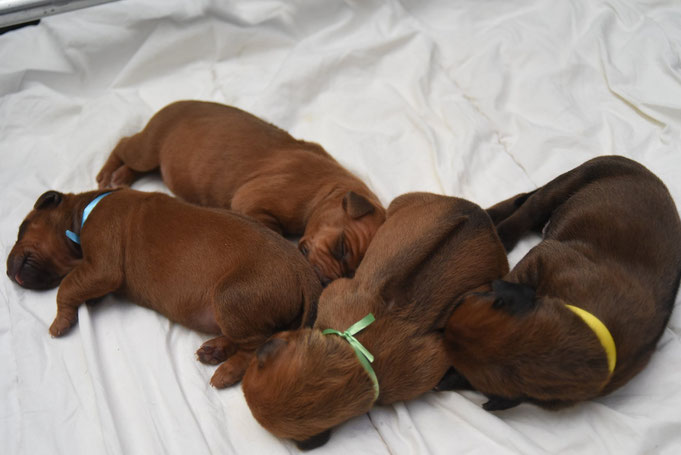 19.06 Šodien saņēmām lieliskas ziņas no Nīderlandes, kur pasaulē nākuši Gareta un Yenas kucēni: 4 kucēni, 2 puikas un 2 meitenes. Mums par lielu pārsteigumu, 3 no kucēniem ir ar brūnajiem deguniem un viens ir ar melnu degunu un izteiksmīgu melno masku. Visi 4 kucēni un mamma Yena jūtas labi :) 
---
05.05 Mans misters lieliskais - Garets - starptautiskajā izstādē Gentā (Beļģijā) kļuva par labāko šķirnes pārstāvi, saņēma Beļģijas CAC un CACIB. Un tas vēl nav viss, Garets kļuva par BIG-II! Ar šo uzvaru šķirnes ringā Garets nopelnīja pēdējos nepieciešamos punktus un kļuva par Beļģijas čempionu! Lepojamies! 
---
28.04 Junioru un Veterānu šovs Louvanium, Beļģija. Mēs piedalījāmies ar Dea un Dīvu. Šī bija Deas pirmā izstāde veterānu klasē un arī pēdējā, jo Deai izstādes nepatīk. Un viņa savu izstāžu karjeru noslēdza skaisti - ar labākā veterāna titulu! Bučas Deai! 
---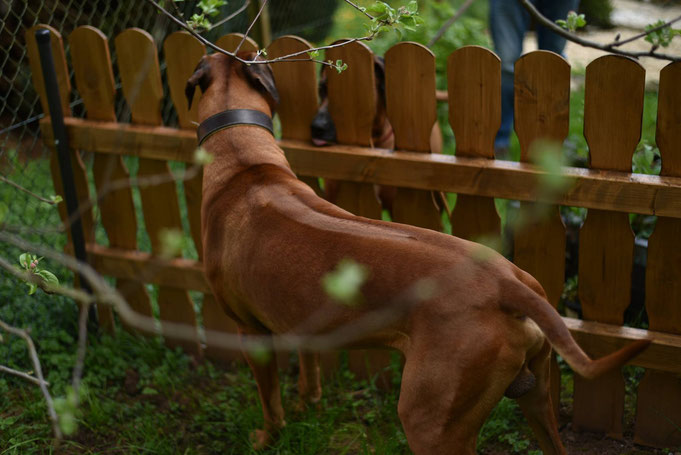 18.03 Burvīgā Yena no Of Rhodesian Island audzētavas ieradās pie mums romantiskā vizītē. Cerams viņas un Gareta kopā pavadītais laiks būs bijis veiksmīgs un viņi mums sagādās lielu, skaistu metienu. Kā viņiem būs gājis zināsim ap maija vidu. 
---
27.03 Mūsu priecīgie jaunumi! Šodien Garets un Omnia kļuva par vecākiem 11 burvīgiem Rodēzijas ridžbekēniem, 6 puikām un 5 meitenēm. Diemžēl 12tais kucēns, puika ar pareizu ridžu, piedzima nedzīvs. Mamma Omnia un bēbīši jūtas labi. Garets lepns :-) Vairāk info audzētavas mājas lapā!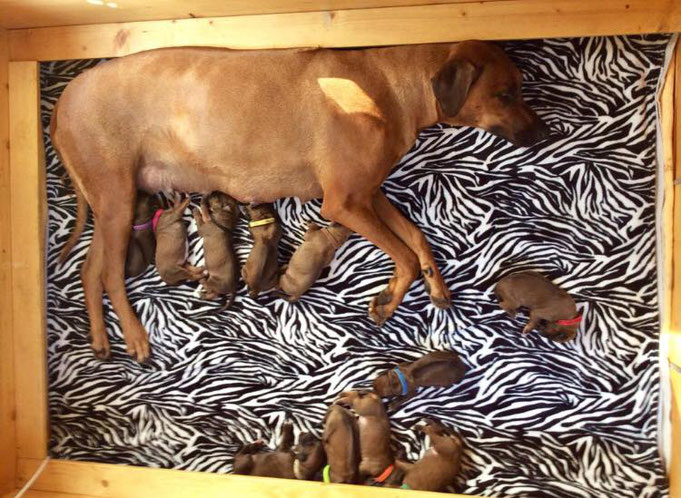 ---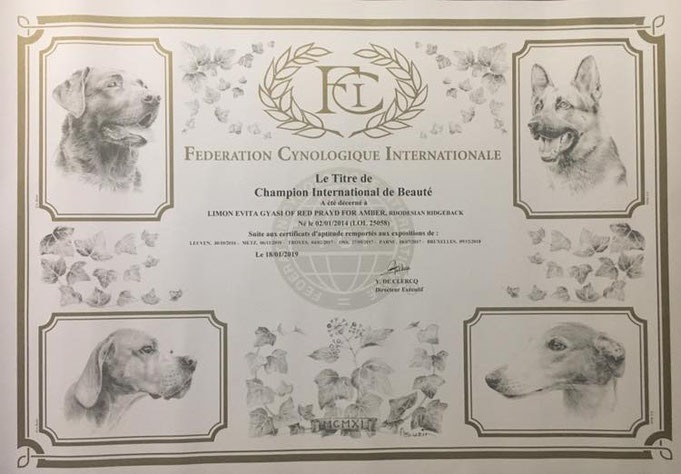 29.01 Gareta (Limon Evita Gyasi of Red Prayd for Amber) Starptautiskā čempiona (C.I.B.) tituls ir klāt! Prieks par Gareta sasniegumiem un vēl jo lielāks prieks, jo viņš ir ne tikai veiksmīgs "izstāžnieks", bet arī lielisks ģimenes suns! 
---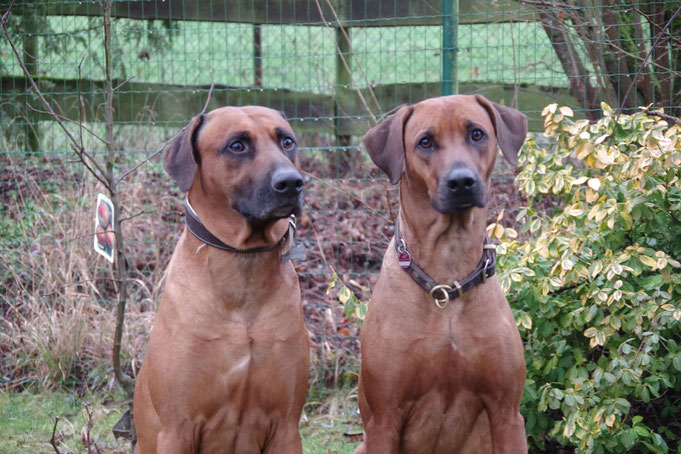 26.01 Mūsu īpašais ciemiņš - Omnia (Mkondo wa Simba omnia vincit amor). Omnia ciemojās pie Gareta un cerams, pēc 2 mēnešiem viņiem būs kucēni. Ultrasonogrāfija paredzēta 22.02, līdz tam turam īkšķus! 
---
2019. gads solās būt aizraujošs - ielūkojaties mūsu Kucēnu plānos! 
---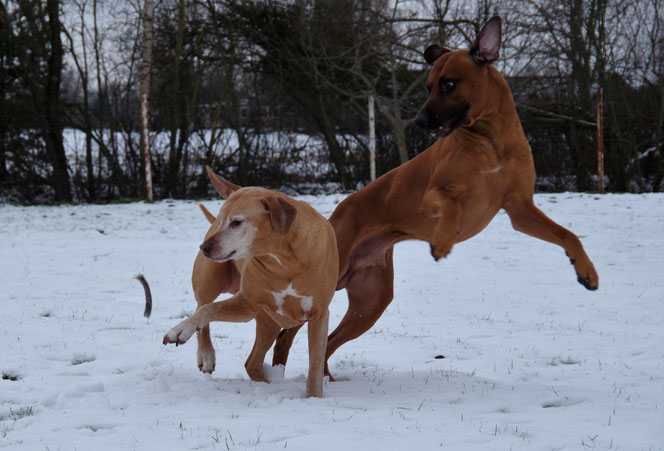 Ziemas prieki - Garets un Atēna. 
---
Mūsu vasarīgie jaunumi! Pavisam nesen apciemojām Atēnas audzētāju Kristīni un mazos, burvīgos Atēnas radinieciņus. Un jā, viena noburvīgajām dzintardeguna meitenēm būs mūsu! Mūsu baram pievienojās Dīva. Dīva mani uzrunāja ne tikai ar savu dzintara degunu, kolosālo, uz sadarbību vērsto, temperamentu, bet arī ar saviem ļoti interesantajiem ciltsrakstiem. Kucēna laiks mūsmājās! 
---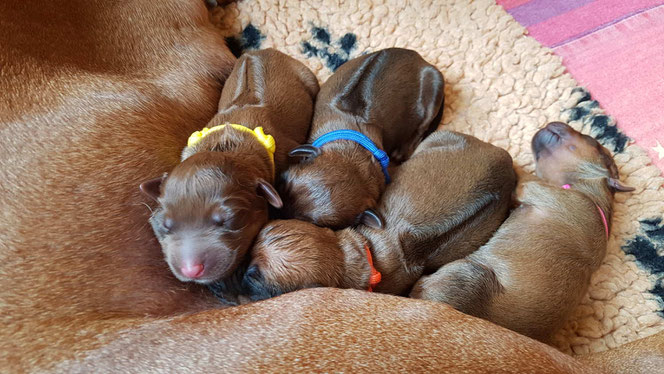 31.07 Kucēni ir klāt! Mamma - skaistā Jumay un tēvs - mūsu Garets. 31. jūlijā pasaulē nāca 4 ņipri, veseli un spēcīgi kucēni - 3 meitenes un viens puika. 2 meitenes ar brūnajiem deguntiņiem. Visiem kucēniem skaisti un pareizi ridži.  Visiem kucēniem jau ir mīloši saimnieki. 
---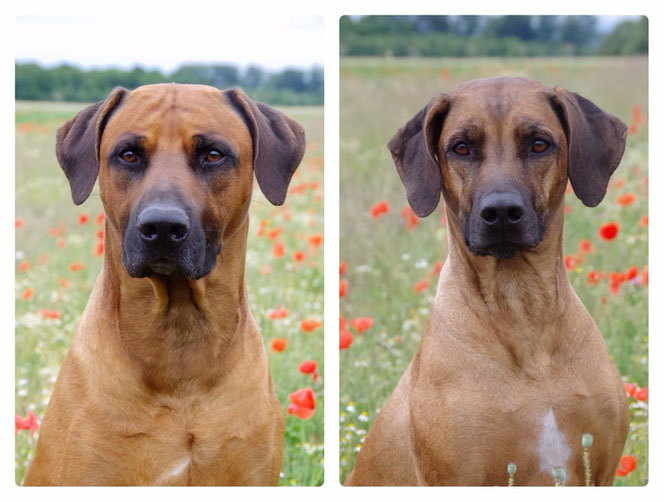 C.I.B., DE, LUX, LV, LT, EE, BALT CH Limon Evita Gyasi of Red Prayd for Amber 'Garet' un LV, EE CH Desiree Dea of Luanda 'Dea" 
---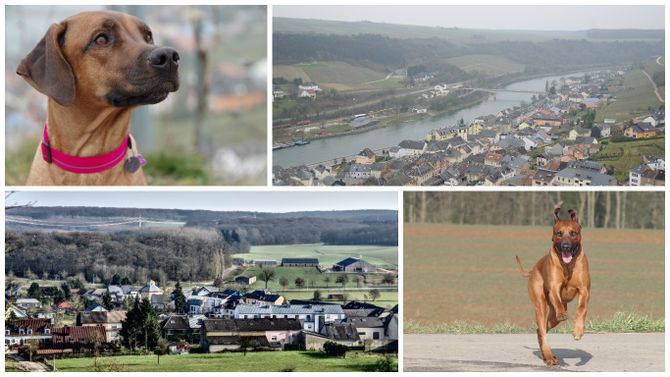 Mēs tagad dzīvojam Luksemburgā - pašā Eiropas sirdī! 
---